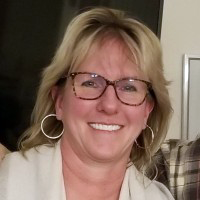 Independent Wisconsin Health Insurance Agent and Advisor
serving individuals and families in Northeast Wisconsin
Hello & Welcome to Abestin Health Insurance!
I am Wendy Sell with Abestin Health Insurance and I am here to make choosing your health insurance a healthy experience. The name Abestin was created by condensing the names of my two sons, Abraham and Augustin (yes, those are my boys to the right; I have always referred to them as the A-Team). Abraham is an accomplished web designer residing in Upper Michigan while Augie is attending college at the University of Salt Lake City.
My goal is to ease the pain of deciphering what health insurance best fits your unique needs wherever you are in life. The process can be confusing and daunting. Health insurance is the only insurance I work with so I can focus completely on processes, rules and changes, and stay up to date with the ever-changing health insurance industry.  My office is located in Fond du Lac allowing me to service Fond du Lac and its surrounding areas.
I was born and raised in Milwaukee where I acquired a Masters degree in Engineering and then moved to the Hilbert and Chilton area working as a structural engineer for a major construction company for 17 years. I retired for a few years to be a stay-at-home-mom and then returned to the workforce part time with a financial investment firm. This is when I was introduced to health insurance, long hours during open-enrollment. And most of all, witnessing the change in overwhelmed clients from when they first walk in for their appointment to relaxed clients leaving their appointments. What a great feeling for everyone involved!
I have always been a people-person and absorb the energy I receive when I am with people. I am honest, kind, sensitive and sincere and will always put my client's best interest first. Oh, and I'm funny too.